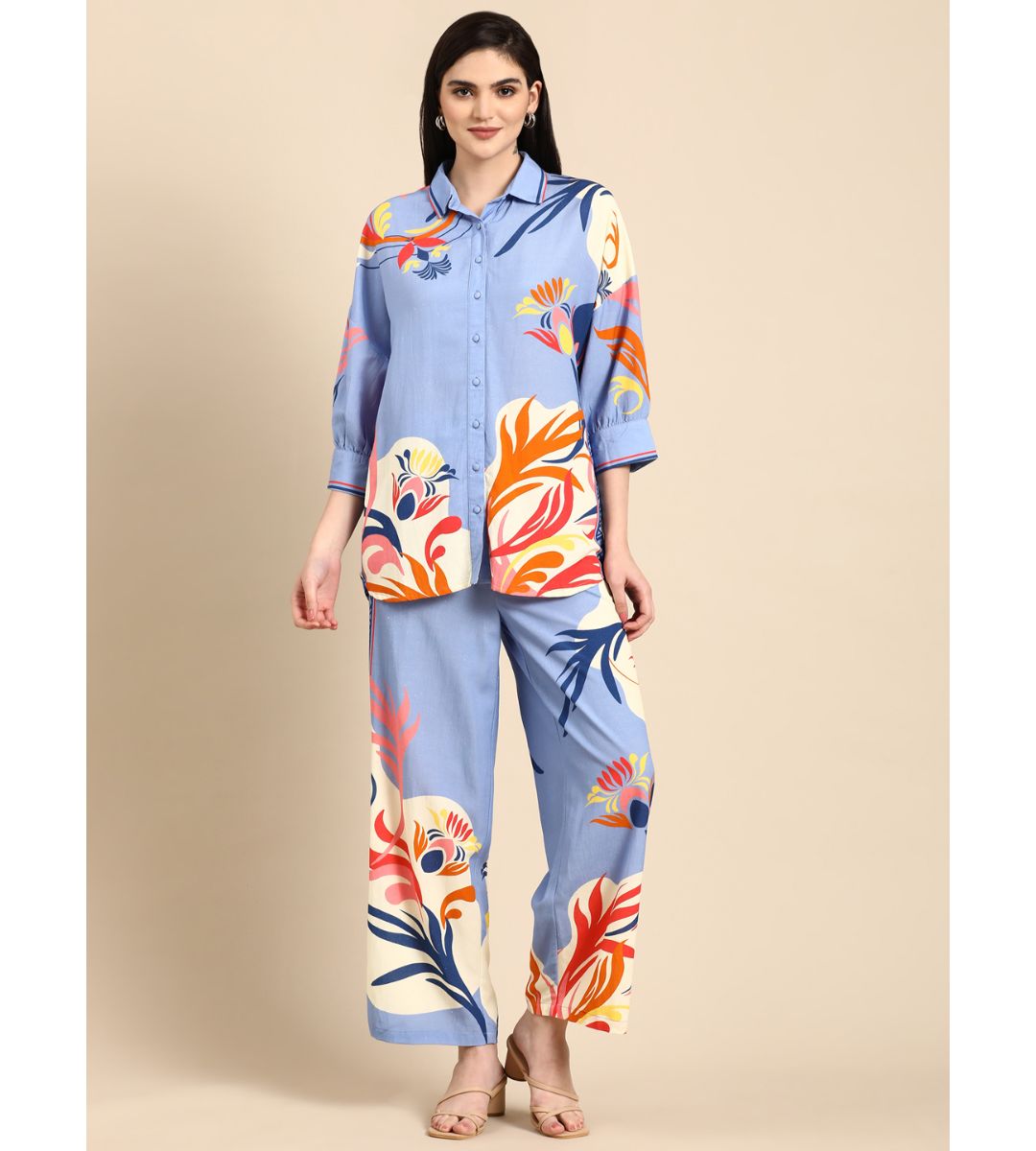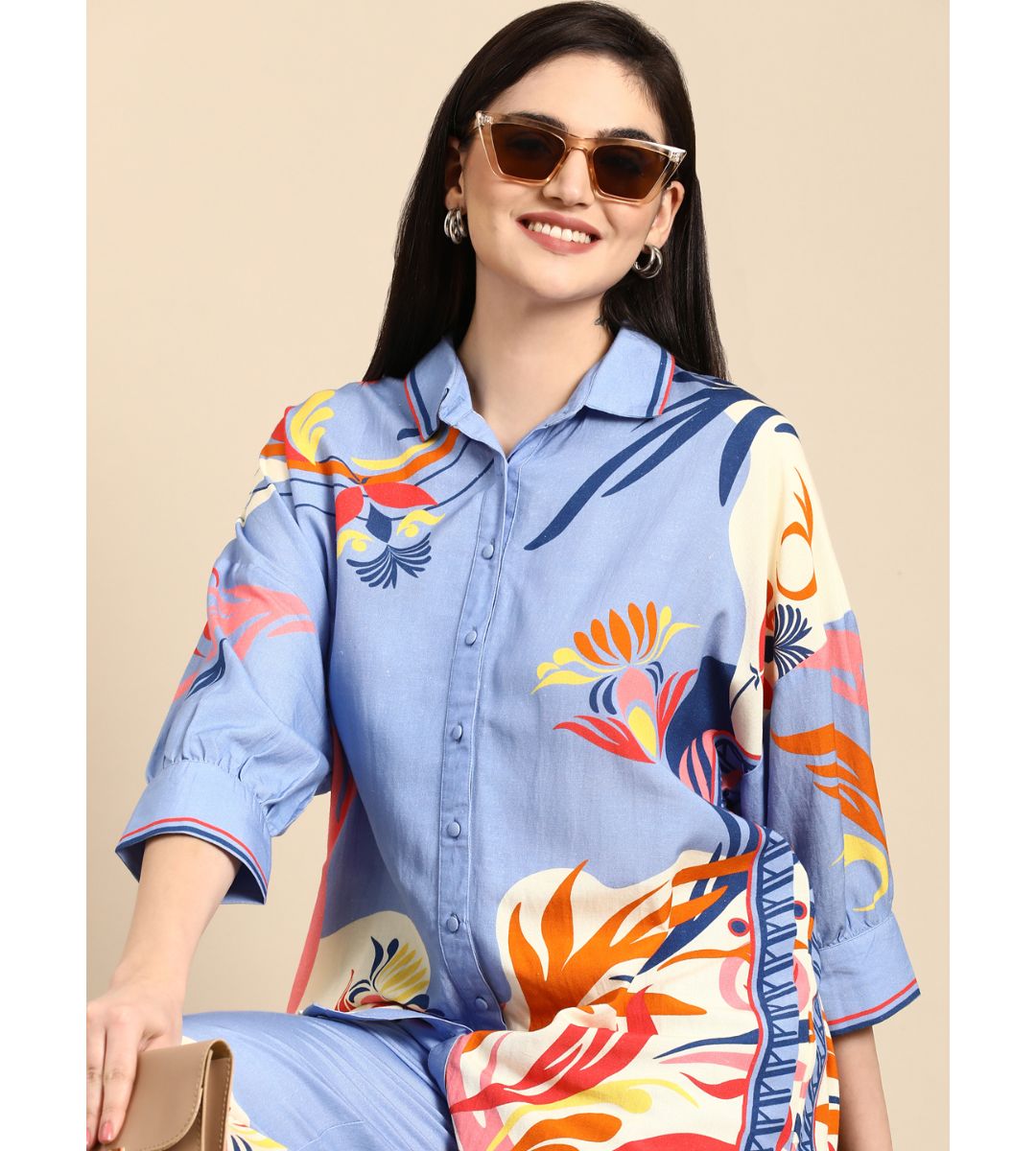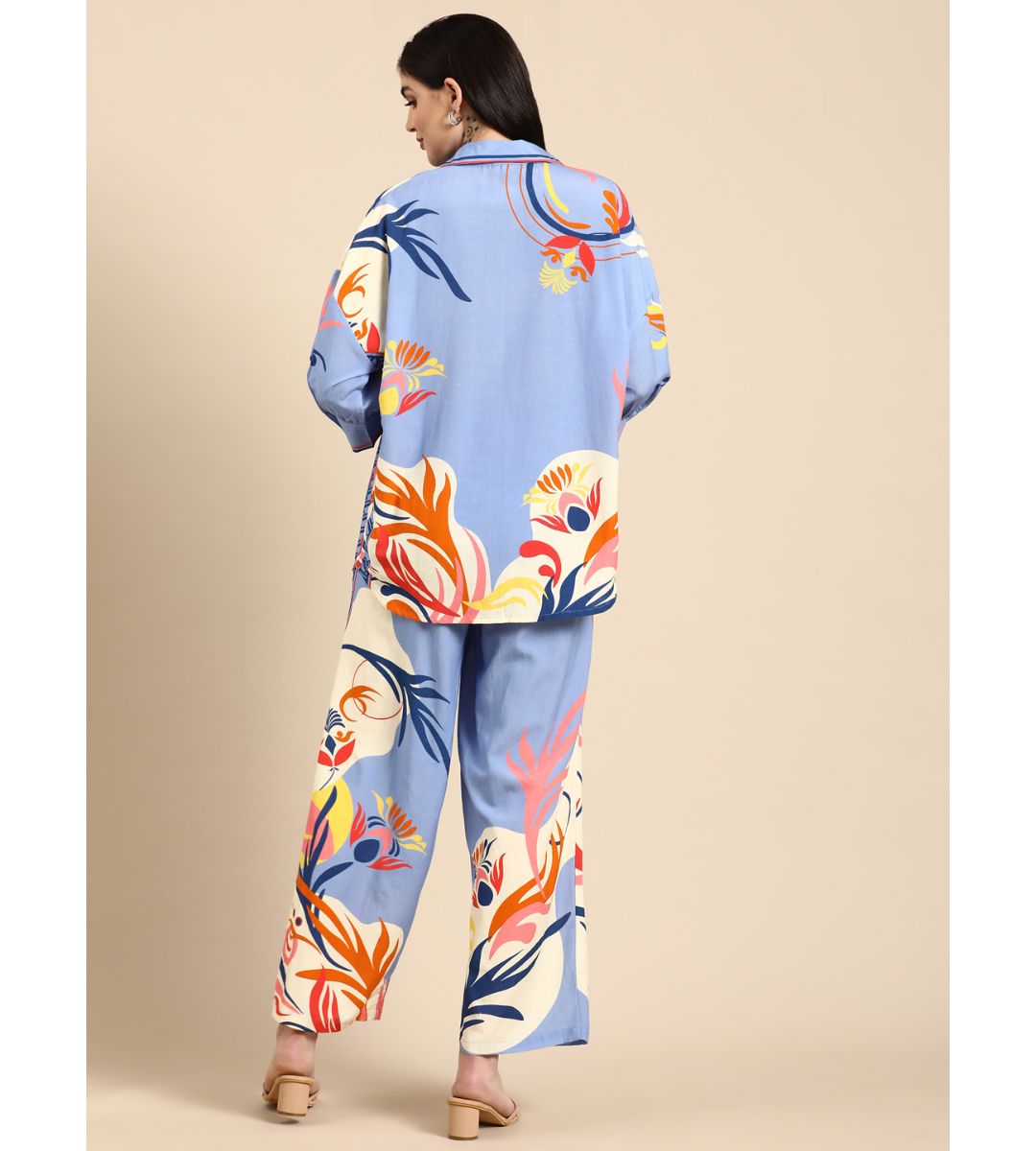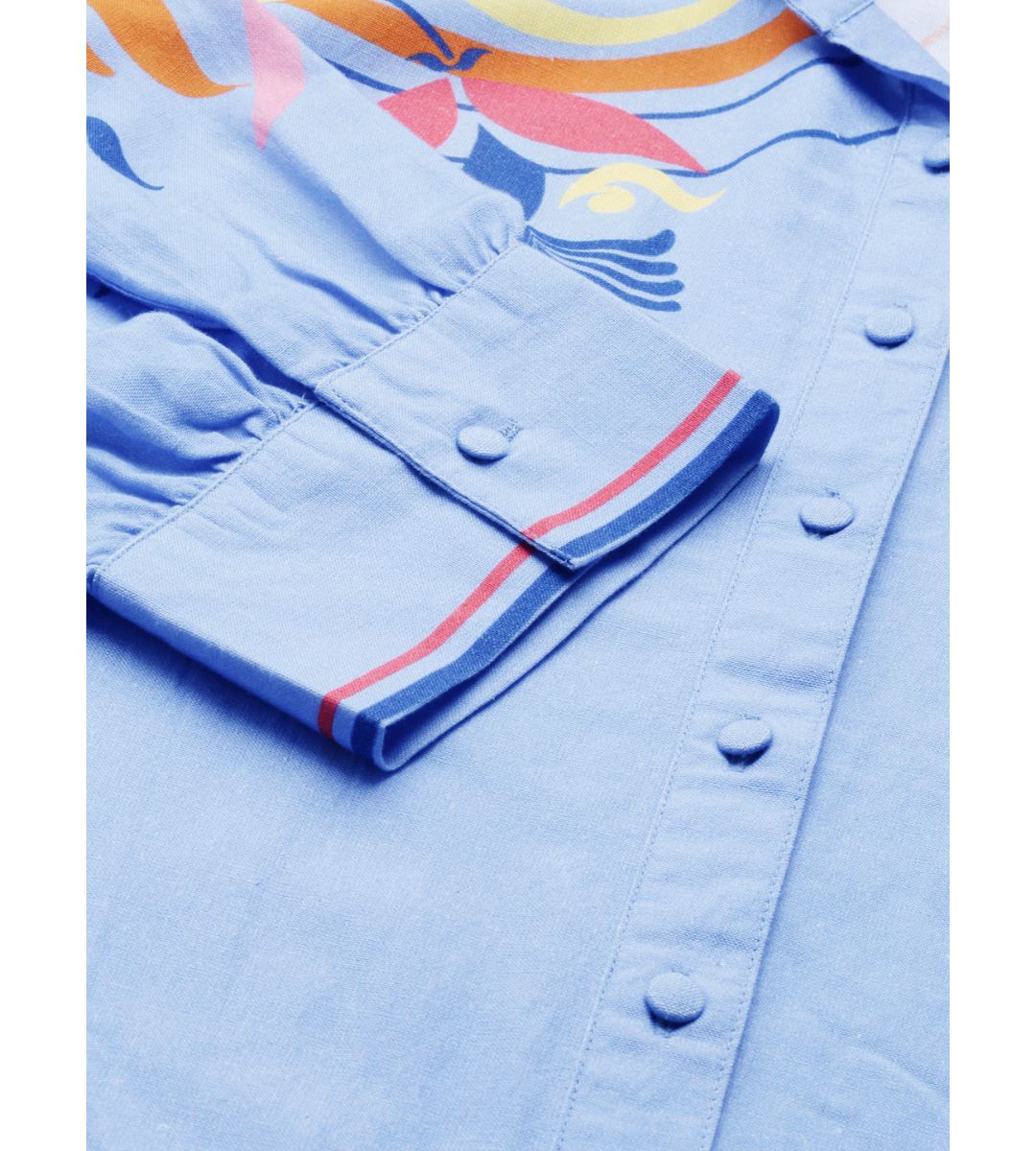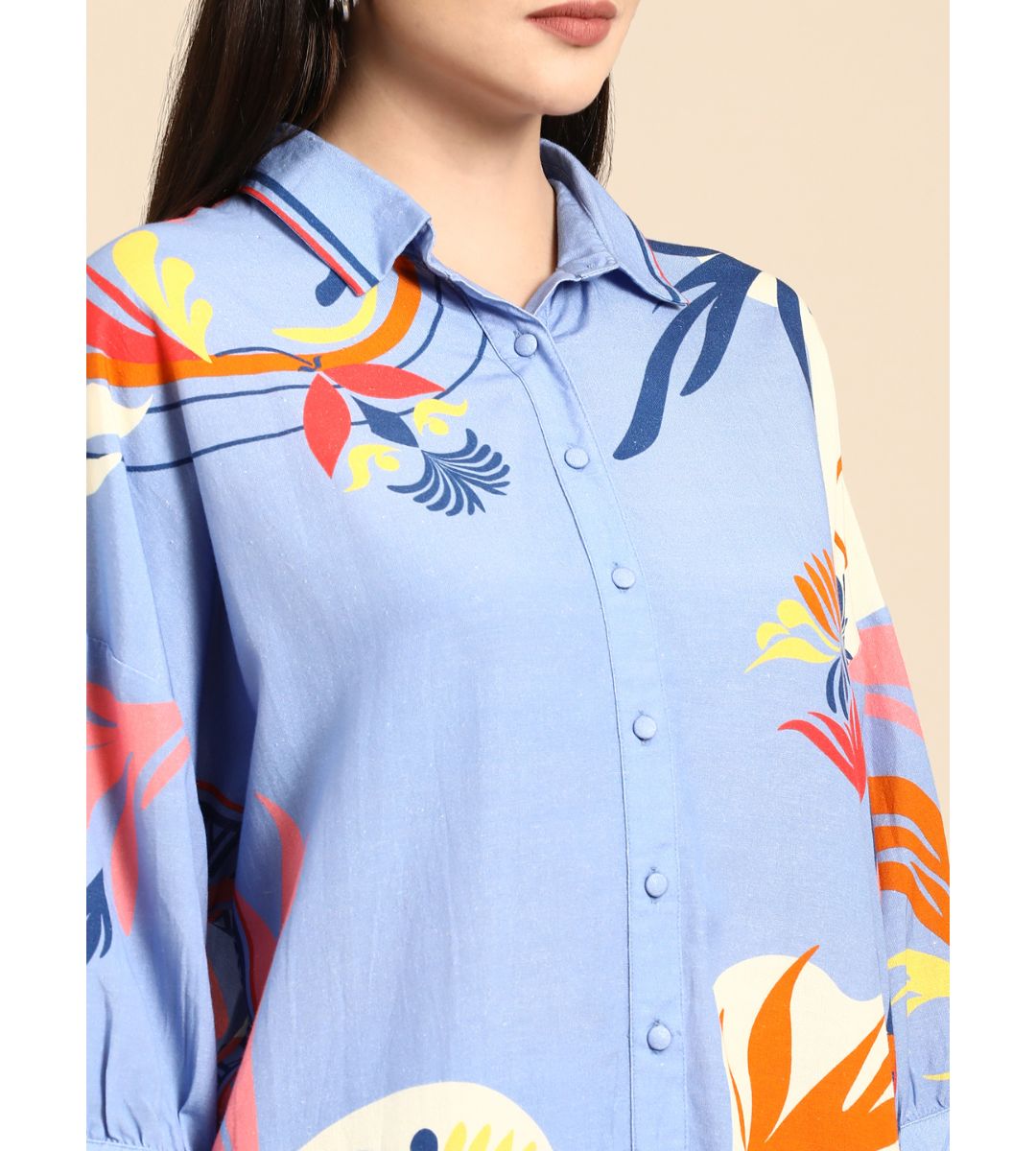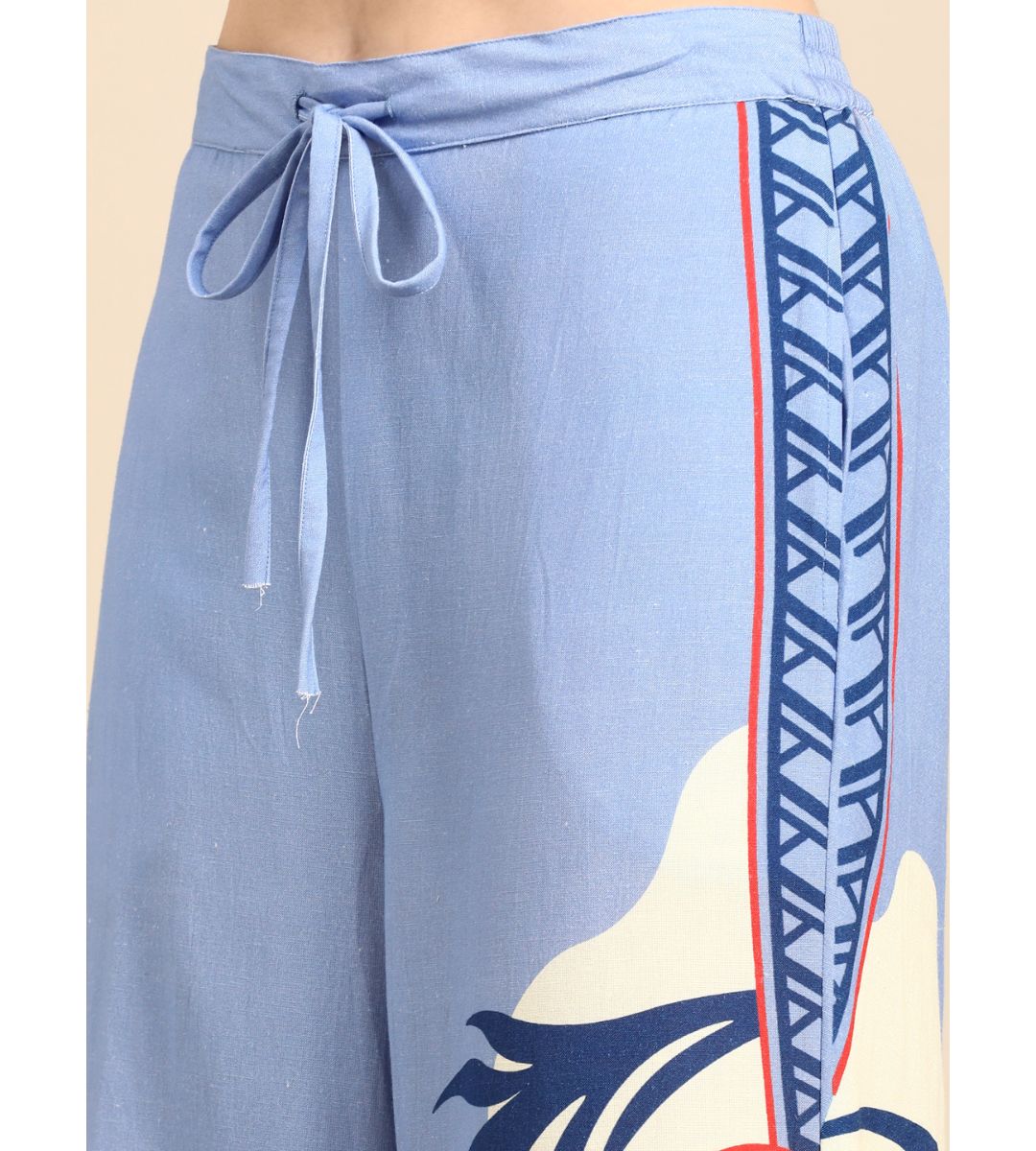 BEST OFFERS 
Flat 50% Off On All Orders (No Coupon Required)
Free Shipping
Free standard shipping on orders over 800INR.
Category : Co-ord set

Colors : Blue

Top Print or pattern type : Printed

Material : Cotton Flex

Top Type : Shirt

Neck Type : Collar neck

Top Length : waist length

Sleeve Length : 3/4th sleeves

Bottom Type ; Straight pant






Introducing our Blue Floral Print Co-ord Set, a breath of fresh air for your wardrobe. This enchanting ensemble boasts a striking blue hue adorned with intricate floral prints, creating a look that's as vibrant as it is elegant. The delicate floral motifs lend a touch of femininity and grace to your style, making it a perfect choice for any season or event. The co-ord set ensures effortless coordination, whether you choose to wear it as a complete outfit or mix and match with other pieces in your collection. Versatile and chic, this set effortlessly transitions from casual daytime outings to more formal occasions. Elevate your fashion game with our Blue Floral Print Co-ord Set, and revel in the timeless beauty and sophistication it brings to your daily attire.